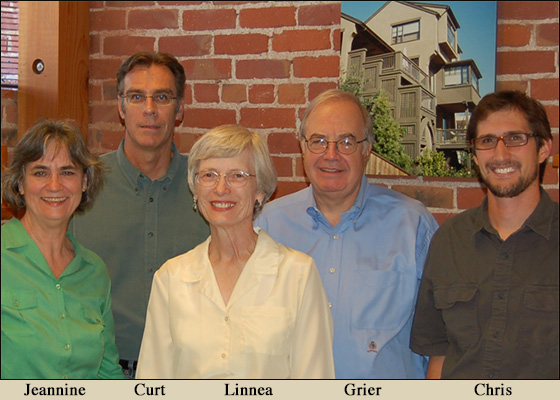 We are a five-person firm with a core design team that has worked together for over two decades. Before establishing Graff Architects the core team worked together with Christopherson and Graff Architects.
Grier Graff, Jeannine Chappell, Curt Holzinger and Chris Coffee make up the architectural staff. Their consistency in producing one successful project after another is based on both shared and complementary qualities and dedication to good design. When discussing their work, common words are repeated--fun, problem solving, puzzle--and if you ask what's most challenging, they'll turn it around and call it rewarding.
Grier would say one of the team's greatest strengths is that they work in a highly collaborative, open environment where each is readily available to give an opinion or answer a question. Their aim is to beautify a living environment and enhance a family's lifestyle, all by complementing the original design and blending in with the environment, either of the home or the neighborhood, so that, as Jeannine says, "it looks like it's always been there."